Our Trustees work together to develop a clear strategy for the future of The Sandcastle Trust.  They each play a key role and have expertise and experience in different areas of our work.  Our Board are all committed to guiding The Sandcastle Trust to operate at the highest professional standard whilst believing passionately in the charity's mission and vision.
Danielle (Co-Founder and CEO) and David Singleton (Co-Founder and Trustee)
Danielle and Dave co-founded The Sandcastle Trust in 2016.  Their family have first hand experience of living with a rare genetic condition as Dave was diagnosed with the x-linked condition – adrenomyeloneuropathy in 2012.  You can read more about their family's story here.  Although having the support of a wonderful disorder specific charity, Dave's diagnosis was a lonely and terrifying experience.  Not knowing what the future would hold, they developed a coping mechanism whereby they decided instead to focus on the present and on creating as many happy family memories as possible.  Conscious of the considerable barriers other affected families faced, The Sandcastle Trust was set up on their kitchen table to offer practical and financial support to enable families like theirs access some much needed fun and respite.  Danielle has responsibility the day to day running of the charity and works hard to raise awareness of the impact of rare genetic conditions on family life.  As well as being actively involved in the running of the charity, Dave is also a serving Police Officer.

Lesley Dodd
Lesley is the Chief Executive of Ealing Mencap, a leading local learning disability organisation.   She is responsible for the strategic planning, commissioning and management of support services for people with long term conditions/physical/sensory/learning disabilities.  Throughout her career Lesley has proactively campaigned and worked towards trying to reduce the disadvantage and discrimination experienced by children and adults with a learning and/or physical disability.  Lesley has an extensive knowledge of health and social care agenda and of commissioning and managing provider services at a senior level within the health and social care sector.   Lesley is a keen singer and grandmother to four.
Ian Bateman
As a senior manager in the NHS Ian has a background in the delivery, commissioning and management of public sector and charitable services for adults with a learning disability and vulnerable families.  Lately working in his current role Ian brings skills of financial management, governance, quality and regulation to the board.  As well as an in depth understanding of health and social legislation and provision in England.  In his spare time Ian also volunteers with the Royal Airforce working with young people who have an interest in aviation.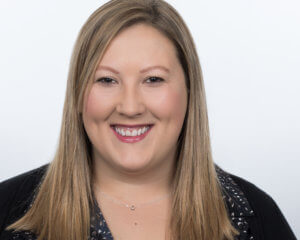 Ellie Bateman
Ellie is currently a Divisional Director at CQC Outstanding Royal Marsden NHS Foundation Trust, a specialist cancer hospital and National Institute for Health Research (NIHR) Biomedical Research Centre for Cancer.  She leads a team of 1,000 staff with a budget of over £130m.  Her background is in direct care provision to offenders and those with mental health needs and addictions.  She was a Service Director at South London and Maudsley NHS Foundation Trust prior to her job at the Marsden and has previously worked clinically as a Healthcare Assistant at East London NHS Foundation Trust and an Offender Manager in HMP/YOI Feltham.  Ellie is also a Trustee for the Bethlem Museum of the Mind.  Ellie's background is steeped in operational delivery of complex health and social care balancing both robust governance, performance and financial management, whilst ensuring the best outcomes for patients.   Ellie is passionate about promoting a culture of equitable improvement based on best practice and both positive patient/staff feedback.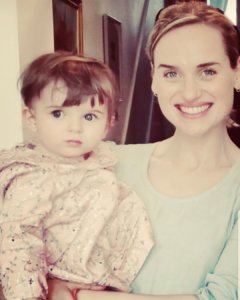 Mina Holland
Mina is a journalist, the author of two cookbooks and an editor on the food desk at The Guardian. Before her daughter, Vida, was diagnosed with Diamond Blackfan Anaemia in 2019, aged four months old, her knowledge of genetic disorders was remote – and her dealings with the NHS infrequent. Now, regular hospital visits and medical interventions are a part of everyday life, as is advocating for her daughter's needs. She has grown to see Vida's DBA less as "a genetic condition" than another example of the human condition: these things happen, often randomly, and moments of joy post-diagnosis are not only possible but can be abundant. In this spirit, she is delighted to join the board of trustees at the Sandcastle Trust, giving people with rare conditions and their families support and opportunities to make memories.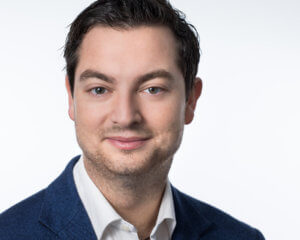 Luke Brooker
Luke is a Chartered Surveyor and Specialised Project Manager.  His current role is as a Project Development Manager for a large national organisation.  Luke's valuable commercial experience will be vital to the charity as it grows and moves forward.