Three-year-old Ivan Novak was born with the very rare genetic condition Phelan McDermid syndrome (PMS) which affects development, mobility, speech, digestion and shares similarities with autism.
Ivan's parents Elissa, 32 and Joe, 33, first became concerned when Ivan – their only child – was seven-months-old and was delayed reaching milestones.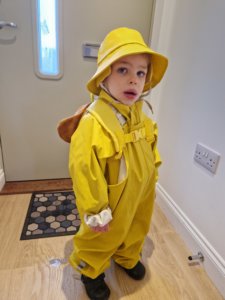 "It was during the first lockdown and no one would see him," Elissa, from Nuneaton, Warwickshire, recalls. "He then had a big regression around the age of one, following a hand, foot and mouth infection. He lost the words he had, like Momma and Dadda, and his mobility. He regained some skills, although still non-verbal, before regressing again aged two, which is when we got the diagnosis."
Ivan's genetic condition affects every area of his life, and he has around ten doctors and practitioners involved in his regular care. He has low muscle tone which affects his fine and gross motor skills, and he is unable to gesture or point. This makes communication difficult for him which is understandably frustrating. He struggles with balance and spatial awareness, which along with low muscle tone causes him to fall and tire quickly. He can walk with assistance.
The biggest problem Ivan faces is with his digestive system. He needs weekly enemas to pass a bowel movement, but these have to be administered in A&E as the funding for community care has been cut. Ivan vomits frequently, which can pose a choking risk and has resulted in weight loss. He now weighs just 11kg. Ivan has needed long stays in hospital and has shown signs of trauma.
Elissa explains: "This last year has been difficult. In Autumn 2022 Ivan spent seven weeks in hospital for pain related to fluid on the brain and sudden seizures.
Then a week after he came home, sadly my Mum passed away. All of a sudden, his grandma was gone from his life and he became very withdrawn. He was having a trauma reaction. He didn't want to play or do anything at all. All he would do was listen to Waiting On A Miracle, the sad song from the film Encanto."
The Sandcastle Trust wanted to help Elissa and Joe create special memories with Ivan through their programme Sandcastle Memories, which offers respite for families living with a rare genetic condition, in the form of UK breaks and days out.
The charity arranged for a week's stay in March 2023 at the Cowries St Merryn holiday home in Padstow, Cornwall. The break away proved to be a real tonic for Ivan.
After the long drive he went straight upstairs and curled up on a bed with a teddy and fell asleep," Elissa says. "He was so relaxed in the holiday home. Having not been mobile Ivan started walking on the beaches and he has stayed walking since. One third of Ivan's life has been spent in pain and distress, with many hospital stays. It is horrible and it is hard to go through, but to see Ivan feeling better and having fun was just brilliant."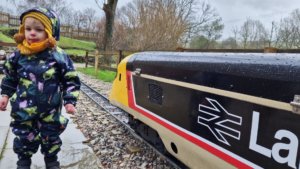 Whilst in Cornwall the family went on a visit to a farm, Ivan took part in jam tasting and discovered he loved fudge. They particularly enjoyed the beaches, Padstow and relaxing in the house.
"We all felt a lot better after the break. We spent family time together and it was relaxing. That time together makes a huge difference to our ability to cope with the condition."