Play our Lottery
Would you like to have the chance to win up to £25,000 as a member of our lottery? By playing our lottery, you'll have the chance to win big, and your ticket cost will help us raise much-needed funds to support our work.  Find out how to sign-up here.
Payroll Giving
Payroll Giving is a quick, easy and tax efficient way for both employees and employers to support our work.
Your donation will be deducted from your salary, before tax. So if you choose to give £10 to us, only £8 will actually be taken from your pay. 
Most companies will already have payroll giving set up, so all you have to do is let your employer know you'd like to donate to The Sandcastle Trust and give them our details.  Alternatively, you can set up a payroll donation directly with Payroll Giving
eBay for Charity
You can support The Sandcastle Trust by selling your unwanted goods on eBay.   Using
eBay for Charity 
you can donate between 10 to 100 per cent of an item's selling price to The Sandcastle Trust.
Easy Fundraising
Make every penny you spend go that little bit further by collecting free donations for The Sandcastle Trust every time you shop online thanks to easyfundraising.org.uk.
It doesn't cost you a penny extra. When you shop the easyfundraising way, 3,099 shops and sites give us a donation based on what you spend. Participating retailers include those that you will shop at regularly anyway and over the course of a year the donations soon mount up.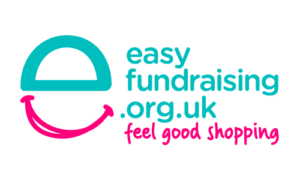 ChariTable Bookings
The ChariTable Bookings restaurant reservation App allows customers to book tables at thousands of participating restaurants across the UK. At no cost to the customer, £1 for every diner will be kindly donated by the restaurant to a charity of their choice.
Give a Car
Give a Car raises money for UK charities by scrapping and selling old cars. They provide a nationwide FREE service which:
Arranges the collection of the vehicle from your home
Depending on its age and condition, recycles it at an authorised facility or sends it to auction
Scrap donations raise about £100 for the charity and cars sold at auction can raise much more.  To arrange the donation of a car, visit www.giveacar.co.uk or call 020 7736 4242, quoting The Sandcastle Trust as your preferred charity
The Citadel Stamp Appeal
We have partnered with Citadel Stamps to raise funds through collecting your old, used or unwanted stamps. You can help in a few ways:
Store up any used stamps,
Start a collection box in your office and ask colleagues to put used stamps from their received post in it,
Encourage family, friends, schools and contacts to do the same.
Please ensure you clip around the stamp leaving 10-20mm of envelope paper around the edge and post them to :
The Sandcastle Trust Stamp Appeal
PO BOX 6107
Stromness
KW16 9AB
Thank you and happy collecting!